Created for your business...
Enhance the value of your data with intelligent software made for shopping malls, outlets and retail portfolios - Capture and make sense of your data with a tailored management platform powered by real-time analytics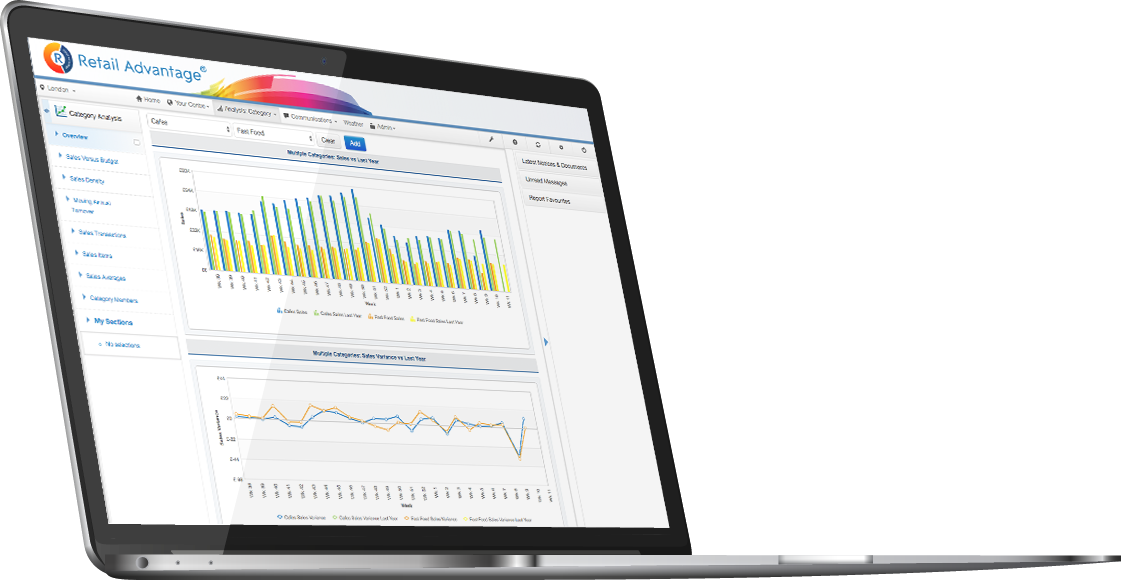 Retail Advantage Business Analytics
Explore Retail Advantage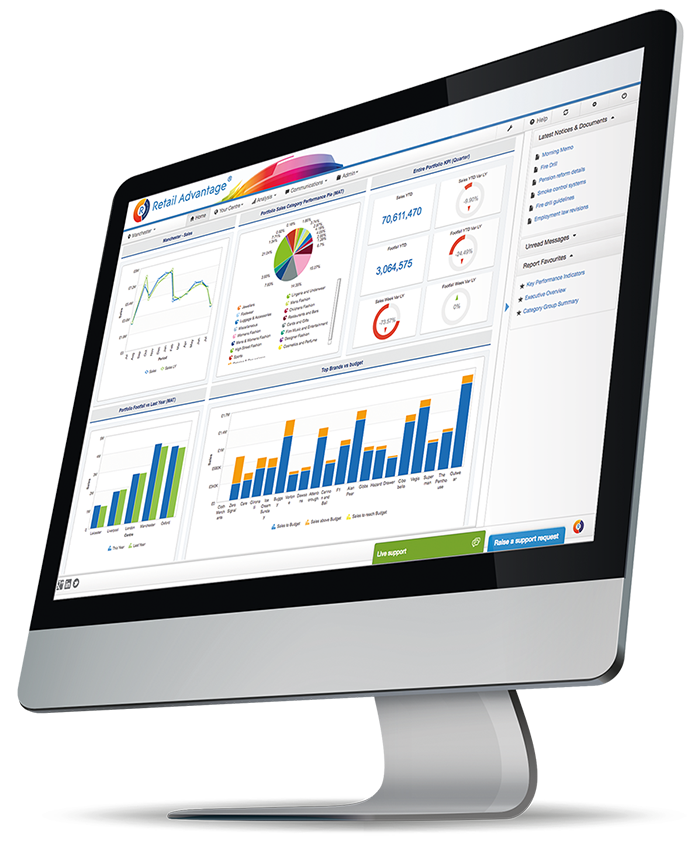 Dashboard Driven Analysis
Retail Advantage gives you tools to achieve better ROI from your data
To stay ahead you have to be aware of changes to your situation, no matter how subtle. Retail Advantage provides you with fast access to complete dashboard overviews of each area of your business performance. Such a comprehensive view gives you instant understanding of your retail business trajectory to get the best from your data and make informed strategic decisions.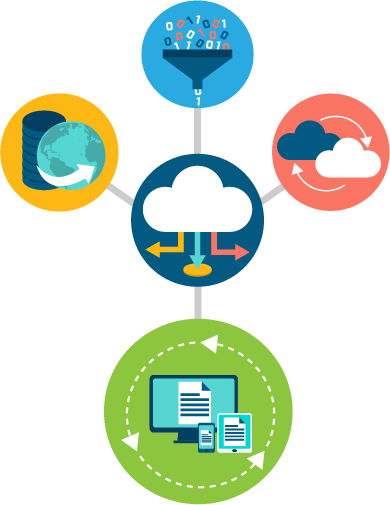 Data Sources
Retail Advantage makes sense of your data with tailored reports and data visualisations powered by real-time analytics. Collecting and verifying data from site and numerous other systems, locations and feeds.
Sales
Brand and Tenant Data
Surveys
Staff Commentary
Traffic data, Parking and Footfall
WiFi & Customer Engagement
External Feeds like Weather data
Internally Developed Applications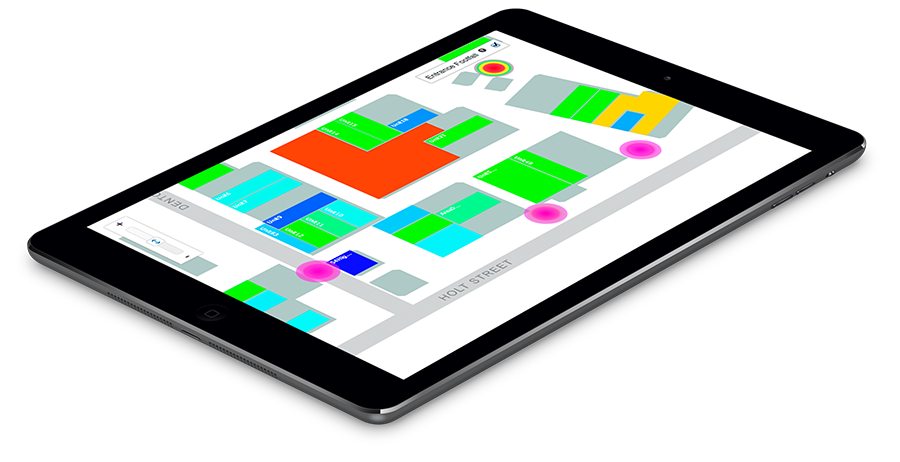 DELIVERING INSIGHTS AT EVERY LEVEL
Retail Advantage provides the best view on your data relevant to each business role
Store / Retail Manager
Centre Manager
Marketing Manager
Asset Manager
Investor / Client
3rd Party
Reporting on data to the same defined standards means everyone across your entire business – from tenants to management to investors – can utilise current and accurate data. Delve swiftly into your data whilst travelling. Be prepared for every eventuality with unparalleled access, exploring the reports you need in detail on your tablet or mobile device.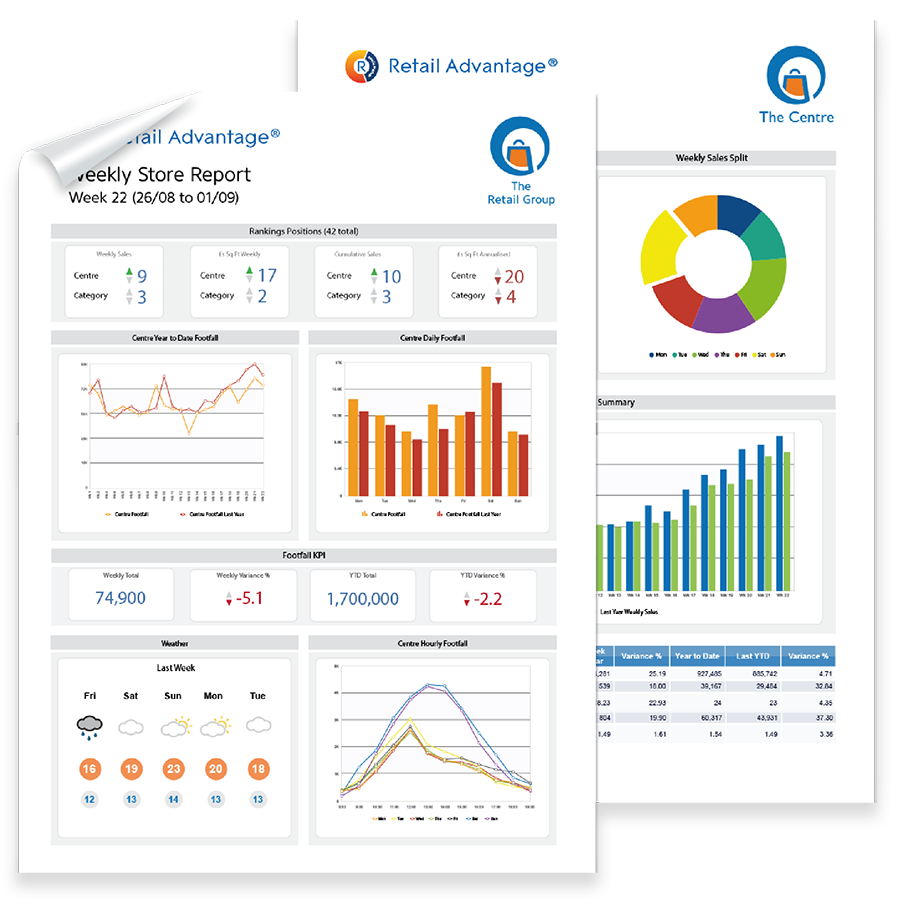 1-CLICK DATA REPORTING
Take the stress out of compiling reports with 1-click analysis and highly versatile reporting tools, releasing time to put your plans into action
Dive directly into key areas of your business data and KPIs using powerful analysis tools that generate complex reports swiftly. Do away with multiple spreadsheets that require constant attention from staff. Live and accurate data gives genuine insight on your situation at a glance, allowing you to make fast, informed decisions.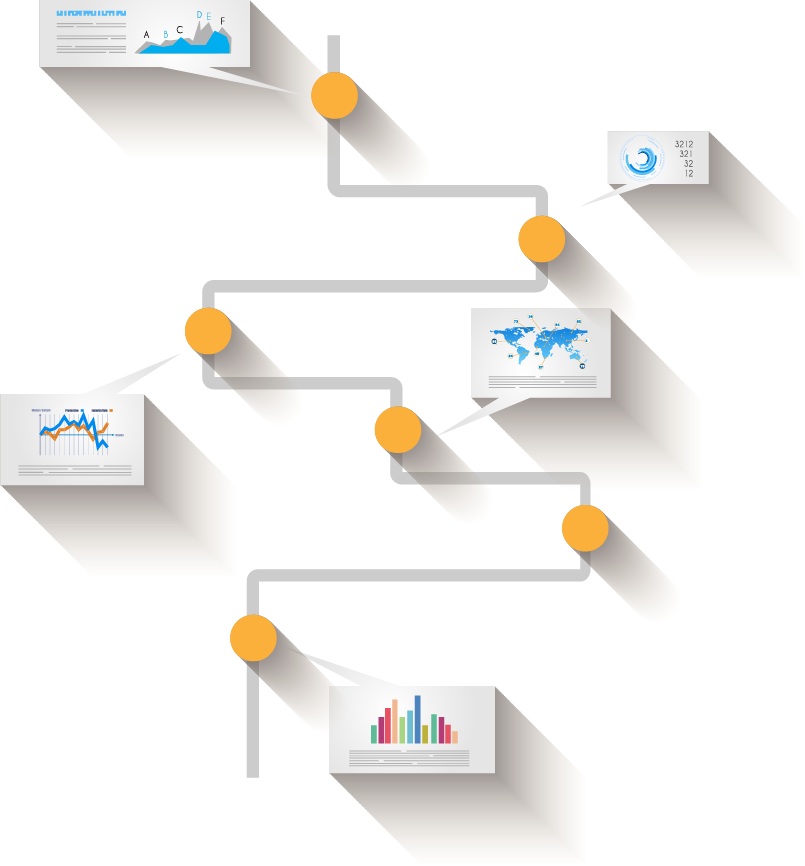 UNCOVERING THE BEST PATHS TO SUCCESS
Strategically evaluate event data and promotional campaigns
Implementing a promotional campaign or change of layout and signage may provide a positive impact to a number of stores within a retail location, and equally an event may have a negative impact on other areas of the site in terms of revenue, customer numbers, flow and repeat visits.
Insight into what works and under what conditions gives a clear understanding of what has been seen to yield good ROI, and assists with allocating resources to initiatives that are proven to deliver results.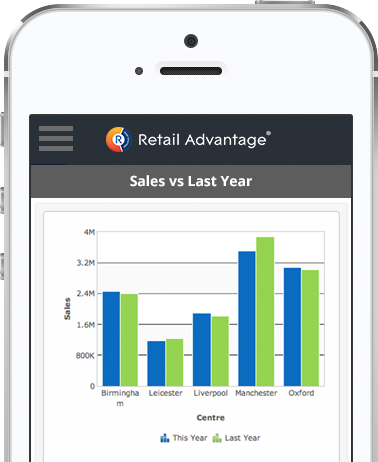 SECURE SHARING AND COMMUNICATION
Share documentation, important notices and reports securely across an entire retail portfolio with auditable tracking
Arm colleagues and clients with vital information and data-rich visuals for last minute meetings or periodic reviews. Enable secure communication across retail sites and instantly share documents, memos and messages.
Who Uses Retail Advantage?
Our clients include: